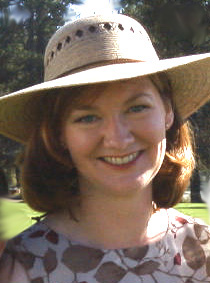 Publications
Goetze, Janet: "Painter thinks in 3-D for a creative challenge" The Oregonian, Southwest Weekly, February 1, 2007
Cowan, Ron: "'e-MOTIONal Art'" Statesman Journal, March 3, 2007
Kinch, Michael: "Expressing Mood with Watercolor," Watercolor magazine by American Artist, Summer 2005 issue
Boule, Margie: "Crazy Fun Figures into Artist's Big Birthday Bash", The Oregonian, May 1, 2003
Statesman Journal: "Ruth Armitage's New Watercolors Unveiled", June 29, 2003
Lawrence, William B.: The Palette, Issue #3
Schink, Christopher: The Palette, Issue #3
Woo, Cathy: Watercolor Magic, Creativity Issue 2002, "Find Your Personal Style"
Watson, Donna: Watercolor Magic, Creativity Issue 2002, "The Fruit of our Suffering"
Lawrence, William B.: Watermedia Focus, Issue 22
Cowan, Ron: "Artists give auction life" Statesman Journal, June 18, 2001
Editors: Watercolor Magic, Yearbook 2000, "Ones to Watch"
Greenwood, Phaedra: "Abstracts dominate this year's watercolor exhibit", Taos News, July 20, 2000
The Oregonian, Neighborhood Extra, August 11, 2000 "Sisters' Song"
Featured Artist: Oregon Art Beat, April 2004, K.C. Cowan, producer, Oregon Public Broadcasting
<![if !supportEmptyParas]> <![endif]>
<![if !supportEmptyParas]> <![endif]>
Artist's Statement
" I exaggerate color and shape to express a personal connection with the figures in my work. Some are quirky, some sad, some are happy, some strong, each is unique. By painting semi-abstracted figures, I hope to allow the viewer room to feel a kind of ownership for my people. Each figure I paint represents a part of my personality, a part of my life that I hope viewers connect with their lives. Subject matter includes images derived from observation, sketches, photos and imagination. My strong emphasis on color and shape unify the works and often become symbolic. For instance, an unusual hair color or shoe shape might suggest a quirky personality. Changing colors or shapes arbitrarily brings emphasis to certain areas of the painting and can convey humor or playfulness, melancholy or mystery."
I am attracted to watercolor because of the flexibility of the medium. Recently my work has incorporated collage, watercolor pencil, gold leaf, and occasionally acrylic or encaustic along with watercolor. However, watercolor remains the dominant element. My art helps me to reconcile the past with the present. I hope to express family connections through humor, ambiguous settings, and above all, color.
Galleries
Ruth's work is exhibited regularly at:
Mary Lou Zeek Gallery, 335 State Street, Salem, Oregon, 503-581-3229, www.zeekgallery.com
RiverSea Gallery, 1160 Commercial Street, Astoria, Oregon, 503-325-1270 http://www.riverseagalleryastoria.com
Associations
Ruth has earned signature membership in the National Watercolor Society and the Northwest Watercolor Society. She is immediate Past President of the Watercolor Society of Oregon.
Experience
Independent Study with the following artists and others: Katherine Chang-Liu, Serge Hollerbach, Skip Lawrence, Alex Powers, Christopher Schink and Arne Westerman.
Lectures, Demos, Teaching
Creative Arts Community, Menucha Residential Art Workshops
Lakewood Center for the Arts
Oregon Society of Artists
Buffalo Grass Watercolor Society
Art Media
Watercolor Society of Oregon
Cedar Hills Parks and Recreation
Keizer Art Association
Village Gallery of Arts
Juror
Oregon Society of Artists
Southwest Washington Watercolor Society
Beaverton Arts Commission Showcase
Keizer Art Association
Vistas & Vinyards Plein Air Group
Solo Exhibitions
Trinity Episcopal Cathedral Arts Commission, February 2006
Mary Lou Zeek Gallery, Salem, Oregon: July 2003, 2005
RiverSea Gallery, Astoria, Oregon: September 2005
Salem Art Association, Focus Gallery, April 2002
Salem Art Festival, 1997-2006
Portland Art Festival, 2002
Art in the Pearl, 2000 -2001, 2005
West Linn Library, "Haunting Aunties" 2000
Other Juried Exhibitions and Awards
2008 San Diego Watercolor Society International Exhibition, San Diego, California
2008 Northwest Watercolor Society Waterworks Exhibition, Bellevue, Washington
2008 Watercolor Society of Oregon Aqueous Media Exhibition, Hood River, Oregon - Award of Distinction
2008 Northwest Watercolor Society Annual Open Exhibition, Seattle, Washington
2008 Mary Lou Zeek Gallery, 100 Artists Invitational Exhibit, "What's Inside" a benefit for Poyoma Day Treatment Center
2007 Mary Lou Zeek Gallery, 100 Artists Invitational Exhibit, "Shelters" a benefit for Salem Outreach Shelter
2006 Mary Lou Zeek Gallery, 100 Artists Invitational, Shrines to the Enviornment, a benefit for SOLV *-Best Use of Recycled Materials Award
2006 Mary Lou Zeek Gallery, 100 Artists Invitational, Letter and Numbers Benefit for Adult Literacy Program Chemeketa Community College
November 2005, 2006 "Face The Public" Invitational collaboration, -"Oregon Gothic" and "Mona Lisa", Mary Lou Zeek Gallery
2004 Mary Lou Zeek Gallery, 100 Artists Invitational, HeART Beat, benefit for the American Heart Association
2004 Watercolor Society of Oregon Transparent Exhibition, Ashland, Oregon
-Sweepstakes Award
2004 Watercolor Society of Oregon Aqueous Media Exhibition, Keizer, Oregon - Second Place Award
Mary Lou Zeek Gallery, "The Door Show" May 2003, 2005, 2007 Salem, Oregon
2003 Watercolor Society of Oregon Transparent Exhibition, Forest Grove, Oregon - Achievement Award
2003 Watercolor Society of Oregon Aqueous Media Exhibition, Springfield, Oregon
2003 Hilton Head International Exhibition, Hilton Head, South Carolina - Honorable Mention Award
2003 California Watercolor Association Exhibition, Danville, California
2003 Texas Watercolor Society Exhibition, San Antonio, Texas - Merit Award
2002 Waterworks Exhibition, Northwest Watercolor Society, Seattle, Washington
2002 Red River National Watermedia Exhibition, Moorhead, Minnesota
2001 Watercolor Society of Oregon Exhibition, Grants Pass, Oregon - First Place Award
2001 Rocky Mountain National Watermedia Exhibition, Golden, Colorado
2000 National Watercolor society Exhibition, Fullerton, California - Combined Donors Award
2000 Taos Exhibition of American Watercolors, Taos, New Mexico
2000 Watercolor Society of Oregon Exhibition, Corvallis, Oregon - Fifth Place Award
1999 Watercolor Society of Oregon Exhibition, Medford, Oregon - First Place Award
1996 Watercolor Society of Oregon Exhibition, Bend, Oregon - First Place Award